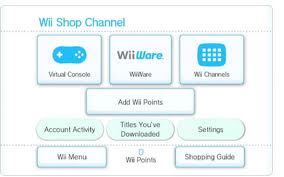 Like
Virtual Console
titles,
WiiWare
consists of titles downloadable from the
Wii Shop Channel
that are not purchasable via a
disc
.
Once the user has downloaded the game or application, it will appear in their Wii Menu or SD Card Menu as a new channel. WiiWare is a companion to the Virtual Console, which specializes in emulated games originally developed for other systems instead of original games.
Like Virtual Console games, WiiWare is purchased using Nintendo Points. However, unlike Virtual Console games, instruction manuals are stored on the Wii Shop Channel itself.
The only Wii series game released was Wii Chess.
Trivia
Video games developers for the Wii Ware have criticized the 40 megabyte size limit imposed on games on the service; the WiiWare version of Super Meat Boy was cancelled after the developer refused to compromise on quality in order to pass under the size limit.[1]
References
External links
Community content is available under
CC-BY-SA
unless otherwise noted.